Rogueclick
A downloadable game for Windows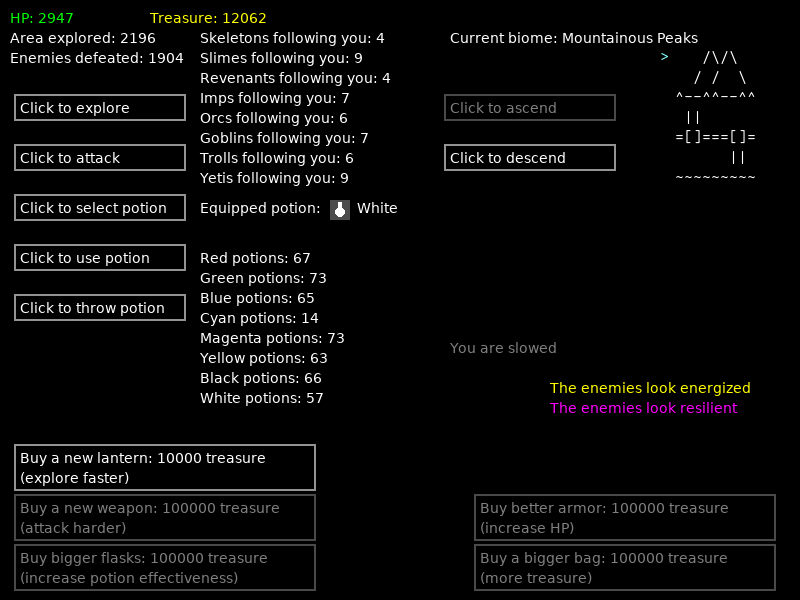 Made for the Ludum Dare 41 jam. Theme: combine 2 incompatible genres.

A clicker game with no persistence, no saving, and no prestige. Every reset is a hard reset.
Explore four sections of a world, encountering and defeating enemies along the way. Throw potions at enemies to determine their function or smash them on your own head if you dare. Spend your treasure to increase your power. Make the numbers go up until you die.